Jackwell pressure transmitter
Contact us
TEL: 001-929-333-5513
FAX: 001-929-333-5513
Add:245 E MAIN ST STE 115,ALHAMBRA CA 91801,USA
> Read more
Jackwell pressure transmitter
FD3051S TG/TA Gauge Pressure Transmitter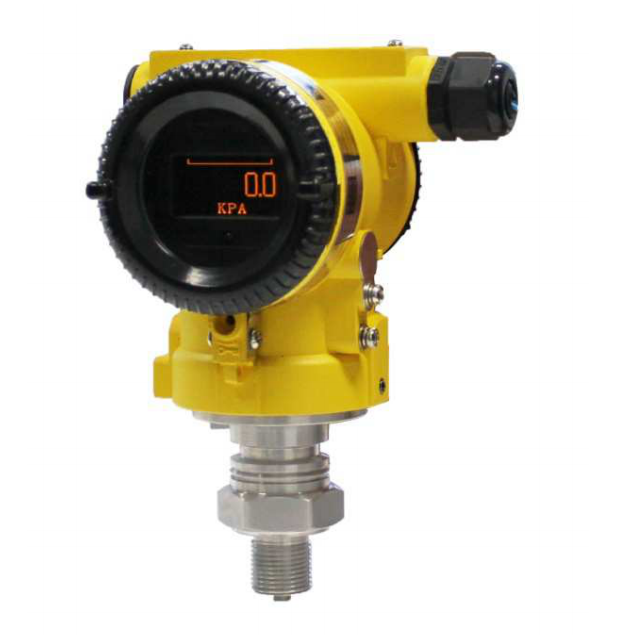 STANDARD SPECIFICATIONS
1 PERFORMANCE SPECIFICATIONS
Reference Accuracy of Calibrated Span (includes terminal-based linearity, hysteresis,
and repeatability)
RP1001-B:± 0.075%;
RP1001-C:± 0.1%
If TD>10 (TD=URL/SPAN):
RP1001-B:±(0.0075×TD)%;
RP1001-C:±(0.01×TD)%
Ambient Temperature Effects
-20℃~65℃:
±(0.15×TD+0.05)%×Span
Every 10℃ is ±0.08% ×Span (TD=1)
-40℃~-20℃ & 65℃~85℃:
±(0.2×TD+0.05)%×Span
Overpressure Effects
±0.05%×Span
Stability
±0.1%×Span /3 years
Power Supply Effects:
±0.001% /10V (12~42V DC)
External Zero Adjustment
External zero is continuously adjustable with 0.01%
incremental resolution of span. Re-range can be done
locally using the range setting switch.
Mounting Position Effects
Rotation in diaphragm plane has no effect. Tilting up to
90° will cause zero shift up to 0.25kPa which can be
corrected by the zero adjustment.
Output
Two wire 4~20mADC output with digital
communications, linear or square root programmable.
HART FSK protocol are superimposed on the 4~20
mADC signal. Output range: 3.9 mA to 20.5 mA
Failure Alarm (the mode can be selected)
Low Mode (min): 3.7 mA, High Mode (max): 21 mA
No Mode (hold): Keep the effective value before fault
Response Time
The amplifier damping constant is 0.1 sec; The sensor
damping constant is 0.1~1.6 sec, it depends on the
range and range compression ratio. Amplifier damping
time constant is adjustable from 0.1 to 60 sec by
software and added to response time.
Up Time < 15s
Ambient Temperature Limits: -40 to 85°C
-20 to 65°C with LCD display or fluorine rubber sealing
Storage and Transportation Temperature Limits
-50 to 85°C, -40 to 85°C with LCD display
Working Pressure Limits (Silicone oil)
From vacuum to upper range limits
Electromagnetic Compatibility (EMC)
Look the EMC Performance Table
Explosion Protected Type
NEPSI: Ex dⅡC T6, NEPSI : Ex iaⅡC T4
Amb. Temp.: -40℃~65℃
Supply & Load Requirements
24VDC supply, R≤(Us-12V)/Imax kΩ, Imax=23 mA.