Rosemount
Contact us
TEL: 001-929-333-5513
FAX: 001-929-333-5513
Add:245 E MAIN ST STE 115,ALHAMBRA CA 91801,USA
> Read more
Rosemount
Rosemount 8700 Magnetic Flowmeters with Advanced Diagnostics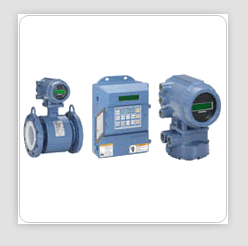 Rosemount ®
8700 Magnetic Flowmeters with Advanced Diagnostics
Summary:
Rosemount 8700 Advanced Diagnostics provide moreinstrument and process information than any other magnetic flowmeter on themarket. This information then enables better decision making and plant management.
This suite of Diagnostics enables you to improve yourpractices by providing you with a comprehensive package of instrument andprocess information. The Advanced Diagnostic process information will help toreduce commissioning time, improve process control, and improve the long termreliability of your flow measurements. Advanced Diagnostic instrumentinformation reduces maintenance costs by providing troubleshooting capabilitiesthat are easily accessible with a HART communicator or AMS® Suite: IntelligentDevice Manager.
The ground andwiring fault detection diagnostic allows you to quickly verify that yourinstallation is correct.

8700 highprocess noise detection diagnoses the cause of a noisy flow measurement andprovides a means to remove the variability.

With the Emersonmeter verification diagnostic you can confirm the health of the entireflowmeter – transmitter and sensor – without any external equipment. Inaddition, it's no longer necessary to remove the sensor from the process line,which saves time and money.

Features & Benefits
Specifications
Basic Diagnostics

· Tunable Empty Pipe Detection

· Electronics Temperature Fault Detection

· Transmitter Fault Detection

· Sensor Fault Detection

Process Diagnostics Suite (DA1 / D01)

· Grounding and Wiring Fault Detection

· High Process Noise Detection

Meter Verification Diagnostics Suite (DA2 / D02)

· 8714i Meter Verification Diagnostic

o Verifies transmitter performance

o Verifies sensor performance

o Verifies coil circuit health

o Verifies electrode circuit health

· Analog Feedback Loop (8732E HART Only)

Compatibility

· All Rosemount E-Series Magnetic Flowmeter Transmitters

o 8732E HART or FOUNDATION™ Fieldbus

o 8712E HART

o All Rosemount Sensors – 8705, 8707, 8711, 8721

· Diagnostics are also available with E-Series Transmitters used on other manufacturers' sensors through the E-Series Universal Capabilities
Applications
The Rosemount 8700 Advanced Diagnostic Suites deliver unparalleledvalue to users by providing simple actionable feedback when a problem isdetected. These diagnostics are helping users reduce maintenance costs, improveprocess availability, and optimize plant performance.