Rosemount
Contact us
TEL: 001-929-333-5513
FAX: 001-929-333-5513
Add:245 E MAIN ST STE 115,ALHAMBRA CA 91801,USA
> Read more
Rosemount
Rosemount 8800 Reducer Vortex Flowmeter for Low Volume Flow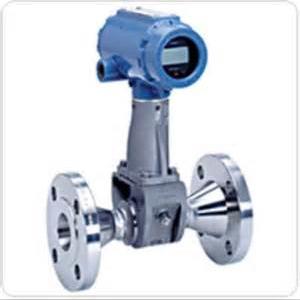 Rosemount ®
8800 Reducer Vortex Flowmeter for Low Volume Flow
Summary:
RosemountVortex Flowmeters allow you to achieve better measurement practices across yourapplications by eliminating potential leak points, incorporating gasket-free meterbody designs that are immune to vibration, and enabling bestinstallation practices with the Reducer™ Vortex
Bybuilding the reducers into the meter, the Reducer Vortex can measure lowerflows than any other Vortex meter. The benefit is simplified installationswhich reduce project risk and minimizeinstallation costs.
The face-to-face dimensionsof the 8800 Reducer Vortex match that of the 8800 Traditional Vortex. Asestimated process conditions change during projects you can switch between theReducer Vortex and 8800 Traditional Vortex with no piping changes.
Features& Benefits
· Rosemount Reliability - Designed with same electronics, sensor, and meter body as the 8800.

· Reduced Cost - Eliminates field assembly and welding of separate reducers and piping reducing installed cost by as much as 50%.

· Extended Measurable Flow - Low-end flow range is doubled with the Rosemount 8800 Reducer Vortex.

· Reduced Project Risk - Reducer Vortex and the Traditional Flanged Vortex have the same face-to-facedimension. As a result either meter can be used without affecting pipe layout.

· Available as flanged meter for 1 through 12 inch stainless steel and nickel alloy C materials of construction.

· Available with HART® & FOUNDATION™ fieldbus protocols
Applications
Specifications
Key Specifications

Flowmeter Accuracy

± 0.65 % of rate for liquids (±1.00% for line size 6-in (150 mm) and greater)
± 1% of rate for gas and steam (±1.50% for line size 6-in (150 mm) and greater)

Turndown

38:1

Output

· 4-20 mA with HART®

· 4-20 mA with HART® and Scalable Pulse Output

· FOUNDATION™ fieldbus with 2 Analog Input blocks, 1 Backup Link Active Scheduler function block, and 1 Integrator function block (1 PID function block optional)

Wetted Material

Stainless Steel - 316/316L and CF3M
Nickel Alloy - C-22 and CW2M
Consult factory for other wetted material options

Flange Options

ANSI Class 150 to 900
DIN PN 10 to PN 160
JIS 10K to 40K
Flanges are available in a variety of facings

Operating Temperatures

-330°F to 800°F (-200°C to 427°C)

Line Size

Flanged - 1-in to 12-in (25 to 300 mm)