Rosemount
Contact us
TEL: 001-929-333-5513
FAX: 001-929-333-5513
Add:245 E MAIN ST STE 115,ALHAMBRA CA 91801,USA
> Read more
Rosemount
Rosemount 8800 MultiVariable Vortex Flowmeter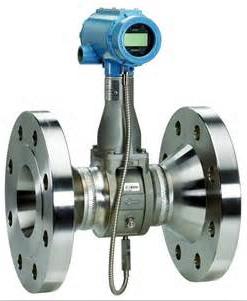 Rosemount ®
8800 MultiVariable™ Vortex Flowmeter
Summary:
The Rosemount 8800 Multivariable Vortex Flowmeter combines yourtemperature and flow devices into a single, highly accurate instrument,eliminating the costly installation of two separate devices. And with itsnon-wetted sensor design, shutdowns for maintenance or repair aren't even anissue.
MultiVariable™ Vortex can save up to 30% per installation by eliminatingthe need for external temperature compensation for saturated steamapplications.
Integral temperature sensorenables temperature compensated mass flow for saturated steam

Removable temperature sensoreliminates the need for process shutdown for temperature sensor verification orreplacement

Mass flow, volumetric flowor temperature are available as configurable outputs

Specifications
Key Specifications

Flowmeter Volumetric Accuracy

± 0.65 % of rate for liquids
± 1% of rate for gas and steam

Temperature Sensor Accuracy

± 2.2°F (1.2°C)

Mass Flow Accuracy

± 2.0 % of rate for saturated steam

Turndown

38:1

Output

· 4-20 mA with HART®

· 4-20 mA with HART® and Scalable Pulse Output

Wetted Material

Stainless Steel - 316 ⁄ 316L and CF3M
Consult Factory for other wetted material options

Flange Options

ANSI Class 150 to 600
DIN PIN 10 to 100
Flanges are available in variety of facings

Operating Temperatures

-330°F to 800°F (-200°C to 427°C)
Applications
The Rosemount 8800 MultiVariable Vortex Flowmeter is suitable for liquid, gas, and steam applications. The MultiVariable Vortex has all the same great features of the standard 8800D in addition to the ability to provide multiple, independent outputs and a temperature compensated mass flow output for saturated steam.