Fisher Positioners
Contact us
TEL: 001-646-568-9976
FAX: 001-646-568-9976
Add:245 E MAIN ST STE 115,ALHAMBRA CA 91801,USA
> Read more
Fisher Positioners
Fisher FIELDVUE DVC6200 Digital Valve Controller/Positioner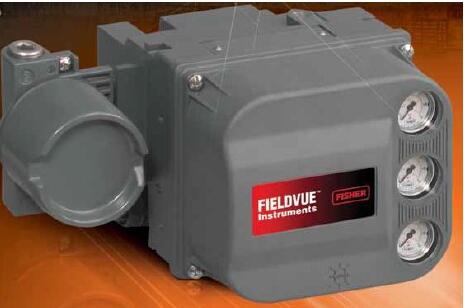 flow control valve/fisher control valve/pressure control valve DVC6200

Fisher® FIELDVUE™ DVC6200 digital valve controllers are HART® communicating, microprocessor-based current-to-pneumatic instruments with linkage-less, non-contact travel feedback. Three important functions are performed by the DVC6200 instrument:
Traditional positioning of a control valve by converting the 4-20mA DC input signal from the process controller to a pneumatic output signal to the actuator.
Automatic calibration and configuration utilizing the power of microprocessor technology.
Communication capability via the HART communications protocol to provide instrument and valve diagnostic information.
This instrument provides one platform for any pneumatic actuator application. The DVC6200 can be installed on sliding-stem, rotary, single- or double-acting actuators.
The advantages of FIELDVUE instruments include:
Improved control - Two-way digital communications give you current valve conditions. You can rely on real-time information to make sound process management decisions.
Enhanced safety - You can check instrument and valve operation and keep the process running smoothly and safely from a remote location. Your exposure to hazardous environments is minimized and you can avoid having to access hard-to-reach valve locations.
Environmental protection - You can avoid additional field wiring by connecting a leak detector or limit switch to the auxiliary terminals in the FIELDVUE digital valve controller. In this way, the instrument will issue an alert if limits are exceeded.
Built to survive - Field-tough FIELDVUE digital valve controllers have fully encapsulated printed wiring boards that resist the effects of vibration. temperature, and corrosive atmospheres. A separate weather-tight field wiring terminal box isolates field-wiring connections from other areas of the instrument.
Increased uptime - With the self-diagnostic capability of the FIELDVUE digital valve controller, you can answer questions about valve performance, without pulling the valve from the line.
Faster commissioning - The two-way communication capability allows you to quick commission loops by remotely identifying each instrument, verifying its calibration, reviewing stored maintenance notes, and more.
Designed for ruggedness and easy maintenance, the DVC6200 is modular. The single master module can be removed from the instrument housing without disconnecting the field wiring, pneumatic connections, or stem linkages. This master module contains the critical sub-modules so component removal is quick and simple.