Micro Motion
Contact us
TEL: 001-929-333-5513
FAX: 001-929-333-5513
Add:245 E MAIN ST STE 115,ALHAMBRA CA 91801,USA
> Read more
Micro Motion
Micro Motion T-Series Straight Tube Full-bore Coriolis Flow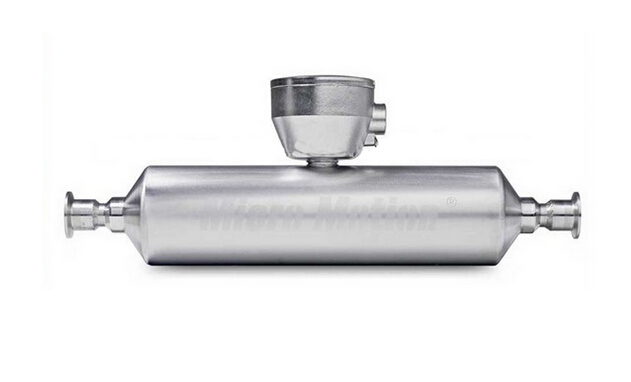 Micro Motion ®
T-Series Straight Tube Full-bore Coriolis Flow and Density Meters
Summary:
Superior flowmeasurement in a single straight tube flow meter
Built-in balancebar provides the best single straight tube mass flow measurement to reducevariability in process control
Comprehensivehygienic application coverage
Easy to CIP andSIP with EHEDG certified, 3-A authorized, ASME BPE design

Diameter matchesstandard process tubing for draining in any orientation

Fast productchange-over with self-draining design and no profile effects

Single flow pathis easy to clean mechanically

Highly-polishedsurface finish for ultra-pure fluids
Superiorreliability
No moving partsto wear or replace minimizes maintenance for long-term reliability
Micro Motion T-Series meters offer superior flow measurementin a single, straight-tube, full-bore meters design. Featuring alltitanium wetted parts for excellent corrosion resistance, the T-Series isself-draining with a flow path that resists plugging and can be pigged.
The T-SeriesCoriolis Flow & Density Meters are compatible with the followingtransmitter:
Direct inlinemeasurement of mass flow, density, concentration, and volume flow andtemperature from a single device

Immune to fluid,process, or environmental effects for superb measurement confidence

Highly robust,suitable for installation anywhere with no flow conditioning or straight piperun required

No movinginternal parts results in no maintenance or repair

Specifications
BRIEF SPECIFICATIONS

Mass flow accuracy

+/-0.15% of flow rate

Volume flow accuracy

+/-0.25% of flow rate

Gas flow accuracy

+/- 0.50% of flow rate

Density accuracy

+/-0.002 g/cc (+/-2.0 kg/m3)

Wetted parts

Titanium ASTM Grade 9

Temperature rating

-60° to 300º F (-50° to 150º C)

Pressure rating

1450 psi (100 bar)

* Listed specifications may vary with sensor or transmitter model.
T-SERIES MODEL

TYPICAL LINE SIZE

MAXIMUM FLOW RATE

English Units

Metric Units

English Units

Metric Units

T025

1/4 to 1/2 inch

6 to 13 mm

25 lb/min

680 kg/h

T050

1/2 to 3/4 inch

13 to 19 mm

140 lb/min

3,800 kg/h

T075

3/4 to 1 inch

19 to 25 mm

500 lb/min

14,000 kg/h

T100

1 to 1-1/2 inch

25 to 40 mm

1,100 lb/min

30,000 kg/h

T150

1-1/2 to 2 inch

40 to 50 mm

3,200 lb/min

87,000 kg/h
Applications
Micro Motion T-Series Coriolis meters deliver outstanding performance in a single, straight-tube meter design and ideally suited for hygienic applications.
· Batch Control
· Bio-Reactor Feeds
· Blending
· CIP/SIP Processes
· Concentration and Density Measurements
· Filling & Dosing
· Gases
· High Purity Fluids
· Mass Balance
· Oil Field Services Stimulation Fluids
· Process Control
· Reactor Charging
· Validated Processes