Pressure Sensor
Contact us
TEL: 001-929-333-5513
FAX: 001-929-333-5513
Add:245 E MAIN ST STE 115,ALHAMBRA CA 91801,USA
> Read more
Pressure Sensor
Differential pressure transmitter 699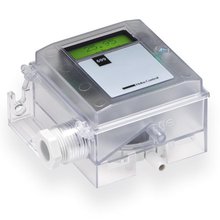 Quick Details
Place of Origin: Switzerland Brand Name: HUBA Model Number: 699 high stability: high performance Relative and differential Pressure range: -1 ... 1 mbar / 0 ... 0.3 - 50 mbar Medium: Air and neutral gases
Packaging & Delivery
Packaging Details:
Standard packing
Delivery Detail:
5-8 weeks
Specification:
The differential pressure transmittersof the Type 699 series incorporate a proved ceramic fulcrum lever technology. They deliver adjusted temperature-compensated sensor signals. They are ideal for registering low air flow in air conditioning systems and for the measurement of fine pressures in environmental, laboratory and cleanroom applications (air and non-corrosive gases).
The improved, by Huba Control developed pressure transmitter type 699 is based on the established type 694.
For price sensitive applications there are still low-end versions available as executions without indication device as well as versions with fix output signals or with adjustable pressure ranges only.
The type 699 transmitters are available in switchable pressure ranges and with or without display. The full-version includes
customer specific adjustment possibilities. Especially developed sensors for each pressure range ensure accurate long term
stable measurement and the large variety of options provide the perfect platform for use in air conditioning technology as well as for fine measurement in the industrial and medical environment.
1. Fast, easy mounting. Housing incorporates integral bracket for wall or ceiling mounting
2. Available with or without LCD display
3. Adjustable measurement range
4. Switchable output signals
5. Switchable response curve (linear or root-extracted)
6. Resettable Zero Point (Reset button)
7. Full scale adjustable
8. Attractive price / performance ratio
9. Application at over and low pressure range possible