Yokogawa
Contact us
TEL: 001-929-333-5513
FAX: 001-929-333-5513
Add:245 E MAIN ST STE 115,ALHAMBRA CA 91801,USA
> Read more
Yokogawa
EJX210A Flange Mounted Differential Pressure Transmitter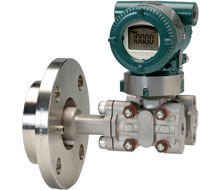 EJX210A Flange Mounted Differential Pressure Transmitter
EJX210A high-performance flange mounted differential pressure transmitter for measuring the level and density of a crystalline solid or precipitation of liquids.
Multi-sensor technology to provide advanced diagnostic capabilities that can detect the pulse line blockage or breakage of the heating pipes and other abnormalities.
EJX series support BRAIN, HART and FOUNDATION ™ fieldbus communication protocol.
More Models and low price, please contact services@myjackwell.com