Circuit Breakers
Contact us
TEL: 001-646-568-9976
FAX: 001-646-568-9976
Add:245 E MAIN ST STE 115,ALHAMBRA CA 91801,USA
> Read more
Circuit Breakers
SecoVac* VB2+ Vacuum Circuit Breaker
SecoVac* VB2+ Vacuum Circuit Breaker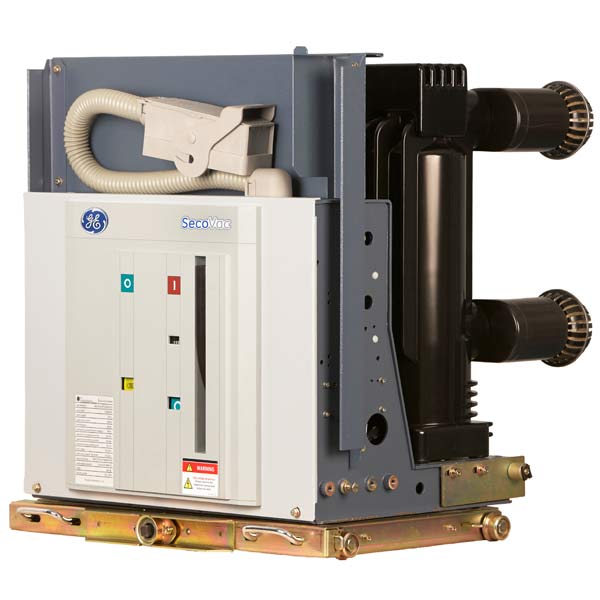 The GE SecoVac VB2+ vacuum circuit breaker is designed by GE's Industrial Solutions business for application in AC power systems up to 15kV maximum rated voltage, and is used for controlling and protecting electrical equipment in industrial, mining, power plants and substation applications.
It is designed and tested to the requirements of IEEE C37.04, C37.06, C37.20.2, C37.09, including continuous current, short circuit and short-time current, capacitive switching and endurance.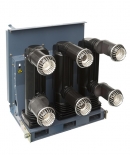 Manufactured in accordance with the highest quality standards, the SecoVac VB2+ is a highly reliable and compact system. This advanced design demonstrates GE's engineering strength in core technologies, combining mechanism modularity design, vacuum arc control, the latest circuit breaker and insulation technology.
SecoVac VB2+ vacuum circuit breakers are rated for 5kV - 15kV applications, 1200A to 3000A and up to 40kA short circuit rating.
Front Panel
The front panel fits into a collar-frame in the equipment when the breaker is in the CONNECT position. It provides a metal barrier between the breaker compartment and the secondary device compartment. It includes operating controls and indicators such as TRIP button, CLOSE button, OPEN/CLOSE indicator, CHARGE/ DISCHARGE indicator, OPERATIONS counter and a handle for manually charging the breaker.
Primary Disconnect
The primary disconnect finger set is rugged and easy to inspect. Designed for optimum contact, it is built of silver-plated copper and tested for continuous and short time current. The cycloid design is more convenient to connect and provides a wider contact area than a flat design. These disconnects provide proper contact integrity throughout the life of the gear for the critical primary disconnect function.
Breaker Mechanism
The breaker operating mechanism is accessible at the front panel allowing for easy access without removing the breaker from the compartment or turning the breaker on its side. All the individual mechanical parts of the operating mechanism are integrated into replaceable modules. This design requires no mechanical adjustment after replacement, thereby shortening lead-time and reducing operation and maintenance cost.
Interlock System
For personnel safety, SecoVac is designed with a number of mechanical and electrical interlocks. For example, breaker contacts must be open before the breaker can be moved to or from the CONNECT position. A positive mechanical stop is provided when the breaker reaches the CONNECT or TEST/ DISCONNECT positions.
Features and Benefits
50Hz / 60 Hz compatibility
Lighter weight than previous generations
Modular design of operating mechanism
Easily replaceable mechanism subassemblies
Integrated racking motor option
Onboard charging handle
Applications
Utilities and Power Plants
Power generation stations
Transformer stations
Switching stations
Main and auxiliary switchgear
E-House
Industrial
Oil and Gas
Mining
Pulp and Paper
Cement
Textiles
Chemicals
Automotive
Petrochemical
Data Centers
Metallurgy
Transportation
Airports
Ports
Railways
Underground transport
Services
Supermarkets
Shopping malls
Hospitals
Large infrastructure and civil work