Circuit Breakers
Contact us
TEL: 001-646-569-9958
FAX: 001-646-569-9958
Add:245 E MAIN ST STE 115,ALHAMBRA CA 91801,USA
> Read more
Circuit Breakers
SecoVac VB2-Plus-24kV Vacuum Circuit Breaker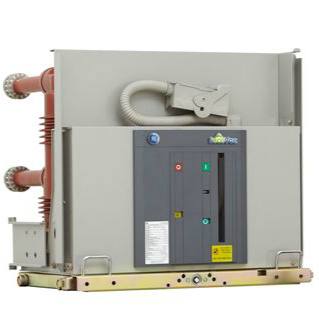 Brand: US General Electric Company
Origin: USA United States
Advantages: Vacuum
features:
GE Industrial Systems carefully designed and manufactured SecoVac series VB2 Plus-24 vacuum circuit breaker is a three-phase AC 50Hz, rated voltage of 24kV indoor installation, for industrial and mining enterprises, power plants and substations for electrical equipment control and protection purposes, especially for frequent operation place. Products meet national standards GB 1984 (equivalent to IEC 62271-100) and industry standard DL / T 403. Breaker can be either fixed in the form of switch cabinet installation, and can be installed in a small car withdrawable. VB2 Plus-24 vacuum circuit breakers reliable performance, easy installation, high-voltage transmission and distribution system to control and protect the best choice.
Features and Benefits
Vacuum interrupter world's most advanced miniaturized, high-performance interrupter manufacturing technology, the use of copper-chromium alloy contact material, the vacuum interrupter chamber vacuum high.
· Interrupter vacuum circuit breaker is integrally cast in the epoxy resin, pole rugged and reliable.
· Solid insulation mode, no SF6 gas and environment-friendly.
· Modular single institution, versatility, ease of maintenance, operation more convenient and easy.